Name: The Battle of Kashyyyk ~First Strike~

Time: Whenever.

Location: http://jediknight3.filefront.com/file/Star_Wars_Episode_III_JKA_Map_Pack_Part_3;49801 - Kashyyyk

Event Type: War Scenario

About: The Republic has officially declared war on the Fen' Tar Empire. They have announced that they will take back the mid rim planet of Kashyyyk. It is said to be one of the Empire's Main Bases and is located in the shadowlands, built over the jedi temple, but before being able to enter the shadowlands the surface atop the trees is guarded by armies of imperial soldiers and low level reborn initiates.

In the shadowlands, Dark Jedi and Reborn Neos await the republic to defend their base along with a mysterious new threat that has been genetically made by the emperor specifically to "Greet" any intruders. Who will be victorious in this, the republic's first act of war against the empire?


Enemies: Reborn Adept, Reborn Shadowknights, Imperial Soldiers, Reborn Neos, Dark Jedi, NPC Wampas, howlers, and mystery npc.


_________________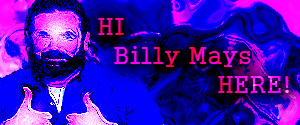 "If my velocity starts to make you sweat, then just don't let go!" - Planetary(GO!), MCR
Characters
Xando Volrock:Force Sensitive/Merc
Ares Fen' Tar:Emperor
Larza Vedor:Sith Knight
Captain Commander Rayio Keggar