Master
the truly gifted force sensitives with superiority over all lower subordinates. To become a master, a force user must show complete mastery over their "style" in using the force.

It is a Knight's duty to complete assignments as groups to protect the Imperial Republic from external and internal threats.

Knight S Class
S Class Knights are highly experienced and expertly trained assassins under direct orders from the Emperor. They out rank Masters in melee and ranged combat but lack in the force ability department by focusing on enhancement powers like speed,jump,defend, and sense. To even be considered for S Class, a knight must have the consent of both The Emperor and Neos.
S Class Knights follow under the leadership of Neos Fen' Tar, the Emperor's Iron Fist.

Knight 1st Class
a knight who has shown superior talent and the potential to attain master rank. Achieving 1st Class status requires the force user to duel with a Master. when the duel is completed the Master will decide if the knight is experienced enough.

Knight 2nd Class
a knight who has experience in many combat and negiotation scenarios. 2nd class knights are allowed to take solo assignments. To become s2nd class, a force user must complete all of their Basic and Intermediate lessons assigned to them by a Master.

Knight 3rd Class
a force user that has been acepted into the rank of knight by passing their physical and mental exams.


Neophyte
a force sensitive. When they join The Crevassé Order they become either a Neophyte which gives them the opportunity to attain Knight status by passing a Physical exam and Mental Exam, or an Infantryman.

Infantryman
(3rd Class, 2nd Class, 1st Class, General, Lieutenant)
a force sensitive. When they join The Crevassé Order they become either an Infantryman which recruits them into the Imperial Republic Military, or a Neophyte. An infantryman is required to use ranged combat until they attain 1st class status. They will then be allowed to carry a vibroblade and learn a single combat style. General and Lieutenant ranks are allowed to carry lightsabers and learn the ways of the force from a master.






_________________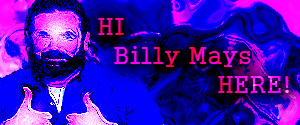 "If my velocity starts to make you sweat, then just don't let go!" - Planetary(GO!), MCR
Characters
Xando Volrock:Force Sensitive/Merc
Ares Fen' Tar:Emperor
Larza Vedor:Sith Knight
Captain Commander Rayio Keggar